Teacher Leader Quality Partnership
About TLQP
If your bio/photo is missing, contact Jeff Arnold to have it added.
Jeff Arnold - Director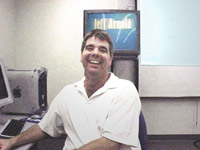 Jeff Arnold is the director of a Teacher/Leader Quality Partnership Program at Daemen College. As a consultant for the New York State Academy for Teaching and Learning (NYSATL) he helped pioneer the statewide and regional peer review process. Using the NYSATL model Jeff has designed professional development opportunities for pre- and in-service teachers to write and review learning experiences on-line. Jeff has permanent teaching certifications in Math (7-12), General Science (7-12), Chemistry, Physics, and Technology (7-12). Jeff holds a BS in Mechanical Engineering and an Ed .M in Education from SUNY at Buffalo and has completed a Ph.D. in Science Education at SUNY at Buffalo.
Catherine Sedota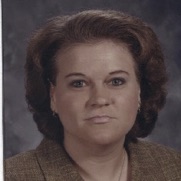 Catherine Sedota has been an active member of TLQP for the past 13 years. She currently serves as co-director of the program. Catherine is also an educational consultant specializing in data analysis, science curriculum planning and preparing teachers for peer reviews of learning experiences/units of instruction. She received certification in Facilitative Leadership through NYU in the spring of 2014 and has designed and facilitated various learning opportunities centering on data analysis, Mindsets, CCLS Math Strategies, CCLS ELA Rubric Creation, etc. Catherine also teaches Methods in Secondary Classroom Management and Math Academy as an adjunct instructor, and co-teaches the graduate Teaching to the Standards course to TLQP members. She is also a College Supervisor for student teachers at Daemen. Catherine is certified in Living Environment and Chemistry and is a former middle and high school science teacher.
Contact at: csedota@daemen.edu
John Zaepfel - Programmer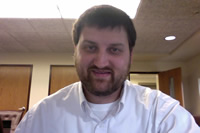 John is a member of the Academic Computing Services office at the college. His title is Programmer but more specifically his programming skills focus around those used for the creation and maintenance of pages on the college's website. PHP, MySQL, as well as advanced CSS and HTML are his tools of choice for webpage creation. John will be maintaining the TLQP Resource pages. John also conducts monthly workshops for the teachers of the partnership. Topics include: Google Apps, Microsoft Office, Social Media Sites, Dreamweaver, Photoshop, and Illustrator.
Contact at: jzaepfel@daemen.edu,

,

Delores Anderson
Connie Kudrna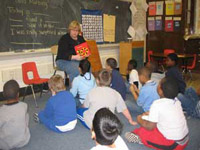 Connie Kudrna presently teaches in the Buffalo Public Schools. She serves as a consultant teacher for 2nd and 3rd students and Committee on Special Education designee. Prior to working as a consultant teacher, she taught in a 15:1 setting in grades kindergarten to 3rd grade. Before coming to Buffalo, she was employed at Aspire of Western New York with students with physical and mental handicaps. She is certified in Special Education K-12/Multiple Handicapped/Physically Handicapped/Elementary Education N-6 and Social Studies 7-12.
Jennifer Molfese
Jennifer Molfese presently in and teaches for the Buffalo Public Schools. She serves as a special education consultant teacher for fourth grade. Previously, she taught second grade 8:1:1 and first grade 15:1. Mrs. Molfese is certified in Childhood Education (1-6), Childhood Education Students with Disabilities (1-6), Early Childhood Education (B-2), Early Childhood Education Students with Disabilities (B-2), and Literacy (B-6).
Carol Mullen
Carol Mullen is an active member in the Teacher/Leadership Quality Partnership Program (TLQP) Steering Committee at Daemen College under the direction of Jeff Arnold. She has participated in Steering Committee meetings, the Literacy Circle Action Team and the MST Learning Experience (Sorting) Action Team. She has completed EDU 518: Teaching to the Standards. Carol Mullen is a Title 1 Corrective Mathematics teacher with the Buffalo Public Schools. Professional development includes training in Math Solutions (Marilyn Burns), Investigations in Number and Space and Generating Expectations for student Achievement (GESA)
Marilyn Foote-Kragbé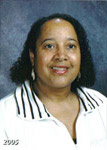 Marilyn Foote-Kragbé was born and raised in Buffalo, NY. She attended Public School 53, Woodlawn Junior High, (presently Buffalo Traditional) and East High School in her former years. She earned a Bachelor of Science Degree in Elementary Education from Rosary Hill (Daemen College) and was awarded the honor of "Who's Who in All Colleges and Universities in 1974.
Vivian Newman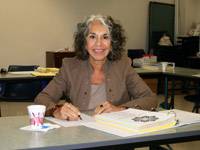 Thank You Letter 27KB
Catherine Sedota
MST 2009-2010 Program Goals 43KB
MST 2008-2009 Program Goals 41KB
Heather Hunter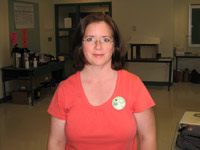 Heather Hunter currently teaches at St. Joseph School (University Heights), a Catholic elementary school in the city of Buffalo. Her most recent teaching assignment was Middle School (gr. 6 – 8) Math and Reading. The majority of her teaching experience has been with 5th and 6th graders, teaching in the content areas: Math, Science, and Social Studies. She is certified in Elementary Education Pre-K through grade 6.
Melanie Koch
Melanie A. Benham is a Special Education School Improvement Specialist (SESIS) for the Buffalo City Regional Special Education Technical Assistance Support Center (RSE-TASC) in which she works under a contract between Buffalo Public Schools (BPS) and the New York State Education Department (NYSED). She provides professional development, follow-up instructional coaching, and technical assistance to administration and instruction staff at BPS. She is also a member of the Daemen College TLQP Program where she is very active in the Steering Committee. Prior to these careers, she worked as an adjunct professor for the Graduate Special Education Department at Canisius College and taught grades K, 1, 2, 4, 7, and 8 in Buffalo Public Schools, Middle School (6-8) Science and Math in Lackawanna. She is permanently certified in the Elementary Education (pre-K-5), Reading (pre-K-12), Special Education (pre-K-12), Early Secondary Science, Living Environment, and School District Administration. She will begin her Ph.D. in Curriculum, Instruction, and the Science of Learning at the University at Buffalo in the Spring of 2016.
Jennifer Twist
Jennifer Twist is an employee of the Sweet Home School District and currently teaches at Glendale Elementary as a Math Interventionist. Jennifer has also taught at Heritage Heights Elementary as a third grade teacher. In addition, Jennifer provides volunteer reading tutoring through the Heritage Christian Services, where she began in 2005.
Pat Loncto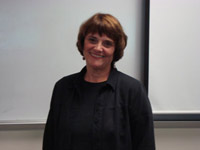 An experienced educator of children and adults, Pat Loncto currently provides consulting services to the Teacher/Leader Quality Partnership Program at Daemen College, and NYS school districts. She designs and offers curriculum and assessment workshops or mentoring for all disciplines with an emphasis on standards-driven, student-centered instruction.
Bryan Cacicia
Marian Munoz
Michael Benham
Yolanda White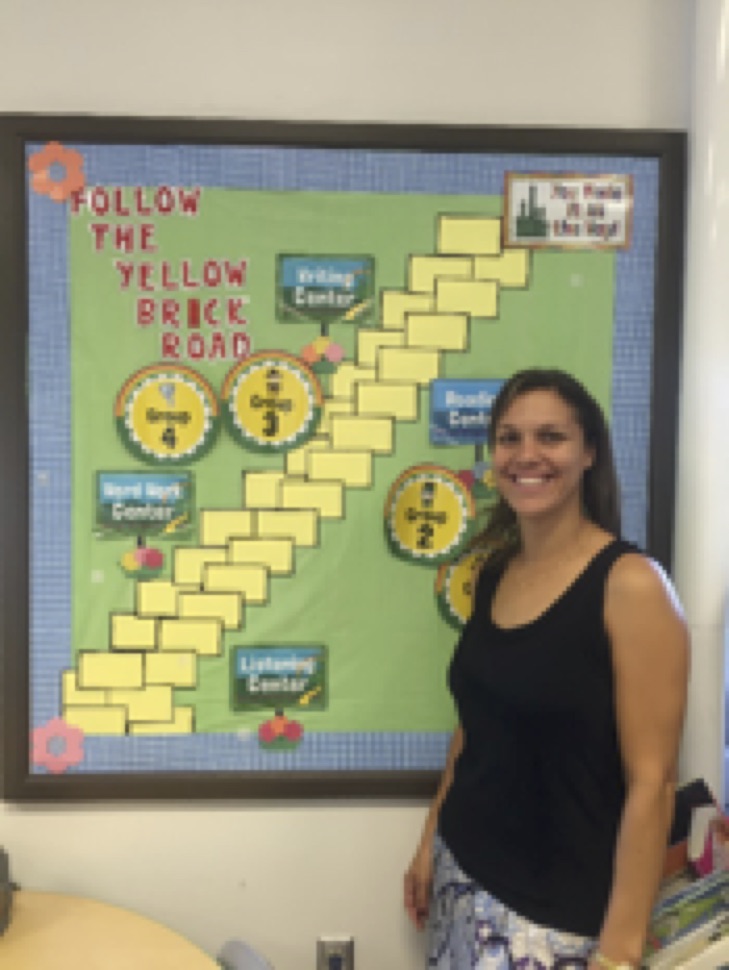 Ms. Yolanda White is a fourth grade full time teacher in the Buffalo City School district. She has been an educator since 2003, receiving her Bachelor of Science (B.S.) from Buffalo State College in 2002, and a Master of Science (M.S.) in Childhood Education from Niagara University in 2008. Her teaching experience ranges from Pre-K through eighth Grade as a substitute and full time teacher. Ms. White has also been actively involved at Daemen College in the Teacher Leadership Quality Partnership (TLQP) program since 2010.
Prior to entering the field of education, Ms. White was a social worker in the state of Massachusetts and city of Buffalo, NY. Positions include Behavioral Therapist at the Judge Rotenberg Center, Case Management for at risk teenage girls at Green Tree Girls, and Team Coordinator for developmentally disabled adults and children at Aspire. She continues to work per diem as a mentor and family counselor catering to youth involved with the juvenile justice system and those with mental health challenges.
Sarah Dulak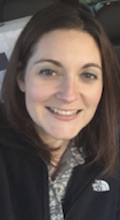 My name is Sarah Dulak and I am special education teacher at D'Youville-Porter Campus School #3 in Buffalo, NY.  I have been teaching for nine years, five years at the self-contained level, and four years in a co-teaching environment.  I currently teach fourth grade, all subjects, with a general education teacher.  I have been involved in the TLQP program for two years.  During my first year in the program I completed a Learning Experience entitled The Need to Read that involved New York State Social Studies and Common Core English Language Arts standards. 
Rebecca Zuch
Rebecca Zuch is an ESL teacher at D'Youville Porter Campus School #3. This is her eleventh year of teaching and her eighth year with the Buffalo Public Schools.
Mrs. Zuch studied at the State University College at Buffalo where she earned a Bachelor of Science in Elementary Education with a science concentration. She holds a Master's degree in Curriculum and Instruction from Medaille College, with her thesis focusing on women and children in poverty. In addition, she studied at the State University College at Fredonia where she received her TESOL certification.
In 2013, Mrs. Zuch was awarded The Annual Teacher Appreciation Award from Daemen College, where she has been a member of the Teacher Leadership Quality Partnership Program since 2011. In 2104, Mrs. Zuch earned National Board Certification in English as a New Language Early and Middle Childhood.